Our Goats

I also raise Registered Purebred French Alpine
Dairy Goats,
They give good tasting fresh milk.
It is pasteurized and I usually have some available year round..
I use Hoeggers` Herbal Wormer & Herbal Tonic.
They are fed a 14% creep pellet ,alfalfa hay,minerals & protein block.
call 918-773-8782 or email me at
jwildcat@ipa.net
The Buck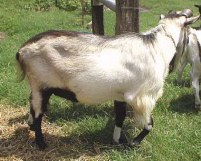 Sandstone Acres Hondo Splash
(Grandson of CH. Bayview`s James Dean,
nephew to CH.Bayview`s Don`t Even Ask)
Our Does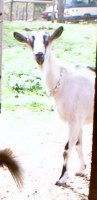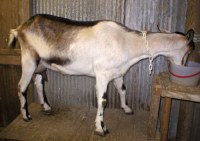 Sequoyah Gem`s Mystic Journey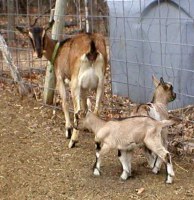 Sequoyah Gem`s Little Mysty
(Both of these girls are out of MaxTrax Pickett`s Charge)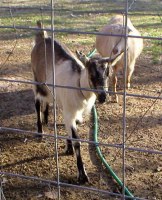 Sequoyah Gem`s
Little Haley
Little Mysty & Hondo girl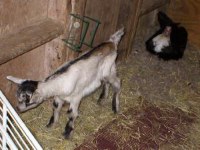 Little Haley & Hondo will be expecting kids in Aug.
These too should be very dairy and showable.