Happy People & Pets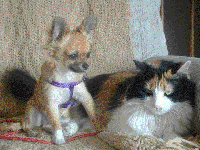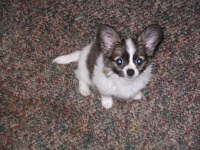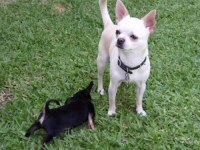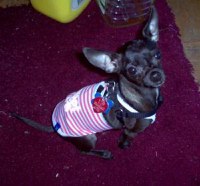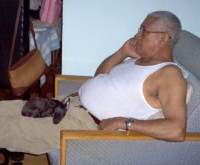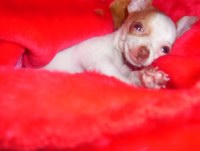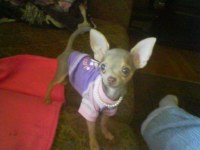 Hello Jo,

Axle, wanted me to send you a couple of pictures that we took on his first birthday.
He is such a ham. We enjoy him so much.
Axle loves everyone and if there is a person that he doesn't like, he will turn his head and ignore them. but, he has yet to show his teeth to anyone.
There is only one dog that he just can't get along with, so we avoid him.
My husband just loves him to pieces.
He has a Harley, and some of his friends make fun of him because of Axle's size,
until they see him and then they love him, too.
Axle, just seems to have a magnet personality, it just draws you to him and your hooked.
I want to THANK YOU, for having such wonderful puppies.
People can't believe that Axle, is a Chihuahua, because he is so sweet.
I've had person after person say that they would like to buy him from me.
I tell them they can't have Axle, they'll have to buy their own.
Well, here are some pics. I hope that you enjoy them as much as we enjoy Axle,
Sincerely,
Maggs Chandonnais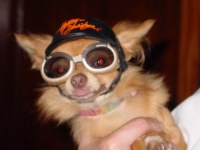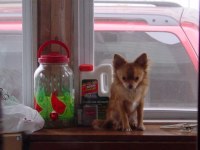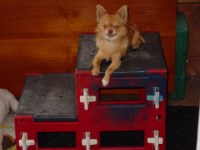 Hello Jo, how are you doing?
Here are some pictures of Rupert.
He is so lovely , thank you so much for
such a wonderful dog.
Take care, Sarah :)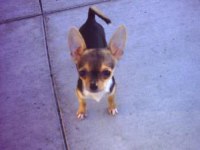 Rupert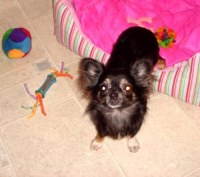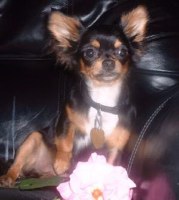 Cutie Pie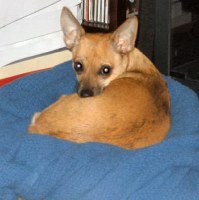 NinaLee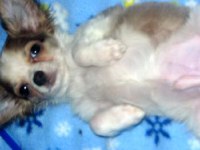 Chico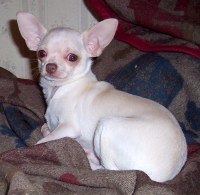 Elie Mae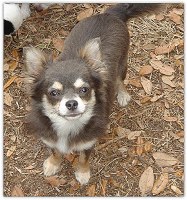 Jazmine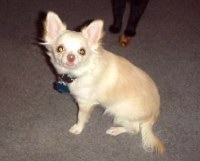 Kosmo & Rocky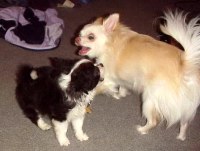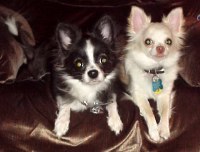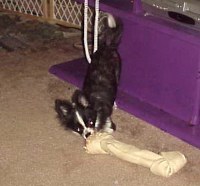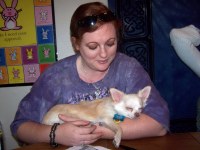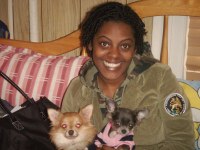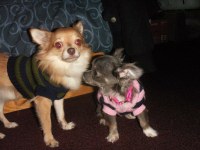 Nico & Nala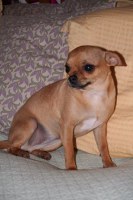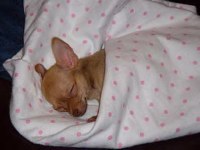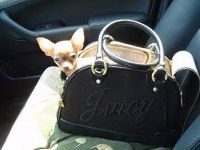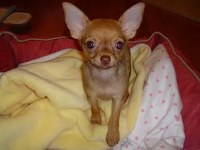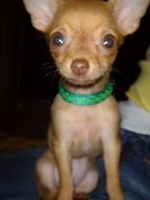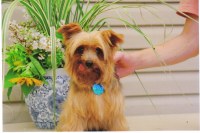 Debbie Sue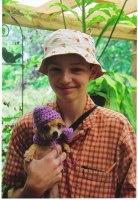 Dazzle Me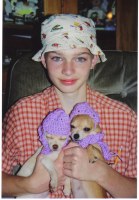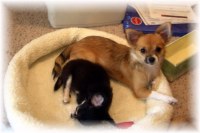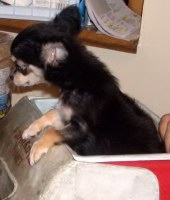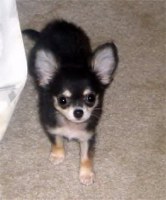 Simba